December 2020 - PMMNG Year End Celebration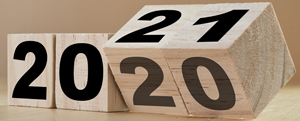 We will be holding our regular monthly meeting on Saturday, December 12, 2020 from 1:30-3:00 PM EST.  As our year-end meeting, we will follow our tradition of focusing on celebration.  We will enjoy learning more about each other and marking this time with a bit of fun.  Our program team has planned an enjoyable time so please join us.  To be prepared, please bring the following:
A piece of paper and something to write with
An item from your home that represents something about you that has nothing to do with myeloma.  Think about a hobby, a place you've visited, something unique about your family or anything you are willing to share about who you are. Prepare to share for about 1 minute about the item you have chosen
A beverage for a toast\
If you are unable to be with us on the 12th, please know that all of us at the PMMNG wish you a safe and happy holiday season.
All PMMNG members will receive a meeting invite via email.  If you are new to the group, contact either Maddie Hunter ([email protected]) or Marilyn Alexander ([email protected]) to receive the meeting link. 
We look forward to seeing you on Zoom!