January 2019 - "Living Your Best Life with Myeloma" Lisa Rios, Celgene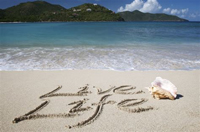 Our January 2019 PMMNG meeting will feature Lisa Rios from Celgene discussing "Living Your Best Life with Myeloma." The meeting will be on Saturday January 12 from 1:30 – 3:30 PM at the Ralston House.
Lisa Rios MSN, CRNP, AOCNP is an oncology clinical nurse consultant for Celgene Corporation. Lisa brings more than 20 years of experience working in various cancer centers across the Philadelphia area including Thomas Jefferson and University of Pennsylvania. Lisa has spent a majority of her career as an Nurse Practitioner at Lankenau Cancer Center in Wynnewood, PA and now continues to work per diem at Temple-Fox Chase where she focuses on her love of oncology and dedication to her patients and their families. 
Lisa graduated from Temple University in 1997 with a Bachelor of Science degree in Nursing and a Master of Science in Nursing at Thomas Jefferson in 2012 graduating as an Oncology Advanced Practice Nurse.
At Celgene Lisa focuses on disease state education presenting to nurses, NPs, PA's and physicians on various different cancer types including Multiple Myeloma, Lymphoma, Leukemia, Myelodysplasia, Pancreatic, Breast and Lung. The most favorite part of her job is being able to present to patients at support groups across the Philadelphia and New Jersey area where it keeps her close to patients and is able to learn so much from them.
When Lisa is not working or presenting she is spending time with her husband Chris and her 7 year old son, CJ.