Celgene Class Action Lawsuit Settlement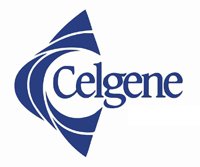 For Information Purposes Only
Celgene Corporation (now part of Bristol-Myers Squibb) has agreed to a new settlement in a class action lawsuit about whether it acted to keep generic versions of Thalomid (thalidomide) and Revlimid (lenilidomide) off the market. Although the agreement provides that Celgene will pay $34 million, only part of that goes to patients who paid out of pocket costs for Thalomid and/or Revlimid.
Some of you may have previously filed claims. If so, you only need to update your claim if you had additional out of pocket costs since you first filed that claim. If you did not previously file a claim, or if you want to update your claim, the deadline for filing the form is October 15, 2020. (You do not need to submit any receipts). It is already too late to ask to be excluded from this lawsuit. 
Detailed information about your rights, and a link to file a claim is available at: www.thalomidrevlimidlitigation.com.