Maddie Hunter to Host Patient Power - UAMS Web Program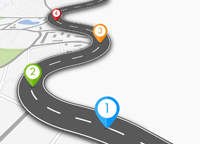 PMMNG leader Maddie Hunter will be the host of a program co-produced by Patient Power and the University of Arkansas for Medical Sciences (UAMS) Myeloma Center entitled "Your Own Myeloma Roadmap: From Diagnosis to Survivorship." The program will be held Saturday April 18th from 9:30 AM to 1:30 PM EDT. It will focus on the question of how to decide about the best treatment option since there are so many choices available now. Speaking during the program will be Dr. Frits van Rhee, Dr. Guido J. K. Tricot, Dr. Dhebli Atrash, Nadine Baxter, and Harold Dean - all from the UAMS Myeloma Center.
You can register here, or see the attached flyer for more details.