April 2023 PMMNG Meeting: "Information and Strategies to Manage Anxieties of Myeloma" Presented by Meryle Gurmankin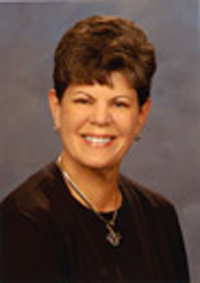 The Philadelphia Multiple Myeloma Networking Group (PMMNG) will hold its regular monthly meeting on Saturday, April 8th, from 1:30 – 3:00 PM by Zoom.  This meeting will feature a presentation and discussion led by Meryle Gurmankin, PhD, MSN, CSN, AHN-BC, about how to manage anxieties that arise from multiple myeloma. We will be exploring ways to best deal with the anxieties of our diagnosis that have to do with waiting for test results, dealing with side effects of treatments, understanding what's next and managing our feelings of loss of control. 
Meryle is adjunct faculty of nursing and health sciences at La Salle University in Philadelphia PA. She is certified in Holistic Nursing by the American Holistic Nurses Credentialing Center and has specialized in Holistic Stress Management and Holistic Nutrition Counseling. Certified in Therapeutic Touch and Reiki, she has provided clients with programs for stress reduction and self care.  Her research interests include obesity in children and how families cope with the stress related to that problem. She has written articles about mentoring nursing students and the use of mindfulness meditation with the elderly in nursing facilities.
She received her diploma from the Albert Einstein Medical Center School of Nursing in Philadelphia and her BSN and MSN from La Salle University and her PhD in Holistic Nutrition from Clayton College of Natural Health. As a graduate of Birchtree's Integrative Healing Arts Program, Meryle is active in the American Holistic Nurses Association and continues learning and teaching about holistic methods of stress management. 
We also will have our usual small group discussions, where we talk about any topics related to multiple myeloma that folks bring up.  Please bring any questions you may have about your journey with myeloma.  As always, patients and care partners are welcome to attend. 
All PMMNG members will receive a Zoom meeting invitation via email.  If you are new to the group, contact either Marilyn Alexander ([email protected]) or Barbara Falkowitz (b[email protected]) to receive the meeting link. 
We look forward to seeing you on Zoom!
Note: Here is the link to the Zoom recording of Meryle's presentation. Meryle's slides are attached below.