March PMMNG Meeting Is Cancelled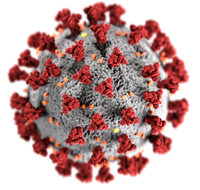 The March 14th meeting of the PMMNG has been cancelled.
It is prudent that we take no risks with each other during this uncertain time of the coronavirus.
We are hoping to gather together again on April 11th .
In two recent blog posts, Dr. Brian Durie from the International Myeloma Foundation has recently provided good information and recommendations about the coronavirus specifically related to multiple myeloma patients. Here are links to those blog posts:
February 28: Coronavirus and myeloma patient Safety
March 5: COVID-19 coronavirus update
March 12: Coronavirus Crisis Point in America: FAQ for Myeloma Patients
Below, as an attachment is a document with Dr. Durie's latest answers to patients' questions about multiple myeloma and coronavirus.
Stay safe and stay well!