July 2022 PMMNG Meeting - Medical Marijuana 101: What to Know, Where to Go, What We Are Learning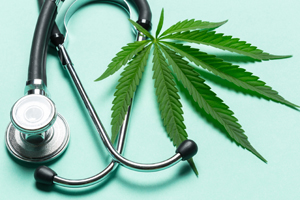 The Philadelphia Multiple Myeloma Networking Group (PMMNG) will hold our June meeting on Saturday June 11, from 1:30 - 3:00 PM.  
We will be holding our next regular monthly PMMNG meeting on Saturday, July 9, 2022 from 1:30-3:00 PM EST via Zoom.  This meeting's presentation will be focused on the topic of medical marijuana. Presenters will be:
Brooke Worster, MD, FACP
Associate Professor of Medicine
Director, Division of Supportive Oncology 
Program Director, Cannabis Medicine, Science and Business Master's Program, IEHP
at Jefferson Health
and
Gregory Garber MSW, LCSW
Administrative Director
Division of Supportive Oncology
Sidney Kimmel Cancer Center at Jefferson Health
All PMMNG members will receive a meeting invitation via email.  If you are new to the group, contact either Maddie Hunter ([email protected]) or Marilyn Alexander ([email protected]) to receive the meeting link. 
We look forward to seeing you on Zoom!
Note: The Zoom recording of the presentation is available here. And the presentation slides are available below as an attachment to this page.