September 2021 Meeting: MRD Testing and the clonoSEQ Test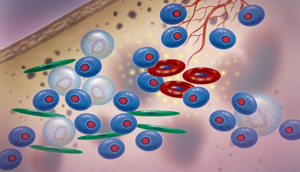 The next PMMNG monthly meeting will be held Saturday, September 11th, from 1:30 PM to 3 PM.  During this Zoom-based meeting Kristin Zwanch of Adaptive BioTechnologies will discuss the use of minimal residual disease (MRD) and the clonoSEQ testing assay to monitor multiple myeloma.
clonoSEQ is the first and only FDA-cleared test that detects, counts, and tracks MRD in bone marrow samples from patients with multiple myeloma. It uses Next Generation Sequencing (NGS) to detect one cancerous cell among one million healthy cells, provided sufficient sample cells. 
Kristin is Key Account Manager and Field Sales Trainer at Adaptive BioTechnologies. She has over 20 years of experience in the biopharma and diagnostics industries.
All PMMNG members should receive an email with the Zoom link for this meeting.
If you are interested in attending this upcoming PMMNG meeting and are not a current member of the group, contact Maddie Hunter for the Zoom link.  Maddie can be reached at [email protected] or 732-261-3929 (cell).