December 2019 - PMMNG Year End Celebration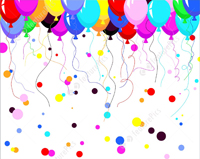 On December 14th we will hold our year-end meeting. However, this meeting will be more of a celebration than our typical meeting.  As our last meeting at the Ralston House, we are doing it up BIG! As we reflect on our ups and downs of 2019, we deserve to also have joy and warmth so we have planned a great party. For the very first time on our PMMNG history, there will be food AND entertainment! 
All you have to do is bring a dessert or appetizer  to share and a story of something interesting you have done in your life.
We hope to see you on the 14th!