June 2020 Meeting: Open Discussion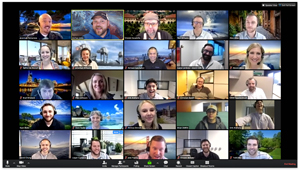 The PMMNG will hold its regular monthly meeting on Saturday, June 13, 2020.  We will continue our successful run of Zoom meetings by holding an open discussion from 1:30 – 3:00 PM.  As is always the case with open discussions, we will focus on your questions.  
What is on your mind? Do you have a question about:
Your treatment?
Your test results?
Myeloma and Covid-19?
Coping with illness and/or the pandemic?
We will address as many questions as we can during the meeting and pledge to get answers back to you all for the ones we just don't have time for.  Please submit any question you have in advance by sending an email to [email protected].  We will also try to address questions that come up during the meeting, but the ones submitted in advance will be the first ones we address.
The Zoom invite will come in a group email so if you are new, please contact Maddie Hunter at [email protected] for the link.
We're looking forward to "seeing" you on Zoom!