October 2020 Meeting: Yoga for Pain Relief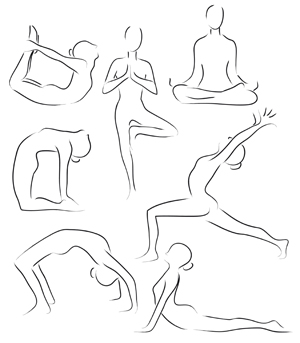 The PMMNG will hold its monthly meeting via Zoom on Saturday, October 10, 2020, from 1:30 – 3:00 PM EDT. 
Theresa Conroy, C-IAYT (Certified Yoga Therapist) will lead us in "Yoga for Pain Relief." Theresa is certified in yoga for chronic pain. This session will combine learning about how movement and meditation can help us find comfort in a place/time when we are feeling discomfort with yoga practice. The yoga practices we try during this session can be done sitting, standing, or if you have space and are comfortable, on the floor. Wear something comfortable and come prepared to learn some new techniques to help manage your pain.
Theresa has been kind enough to provide a couple of documents that might be good to read before the meeting - about chronic pain and pain care yoga. They are attached below.
All members will receive a meeting invite via email.  If you are new to the group, contact either Maddie Hunter ([email protected]) or Marilyn Alexander ([email protected]) to receive the meeting link. 
We look forward to seeing you on Zoom!