Special PMMNG Meeting on Health Data Sharing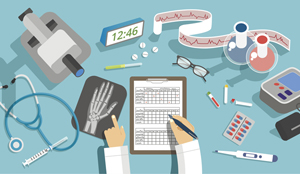 The Philadelphia Multiple Myeloma Networking Group (PMMNG) will have a special virtual (via Zoom) meeting from 1:30-3:00 PM ET on Saturday January 29, 2022. The purpose of the meeting is to help educate members about opportunities for sharing their health data.
Several organizations have recently started efforts to pool patient data in the hope that clinical and genomic information from a large set of patients can help researchers, clinicians and patients make smarter treatment decisions, and help in finding a cure for multiple myeloma.
Mary DeRome, head of patient education for the Multiple Myeloma Research Foundation (MMRF), and Jenny Ahlstrom, founder of Myeloma Crowd and Healthtree, will speak about their groups' efforts in this area. While there are some similarities between the MMRF and Healthtree data sharing approaches, there are also some important differences. Our hope is that this special PMMNG meeting will help our members in deciding whether sharing their data is "right" for them.
Information about the MMRF's CloudCure program
Information about Healthtree's Cure Hub program