May 2018 Meeting: "What Is Palliative Care?" Jill Falabella, MSW, LCSW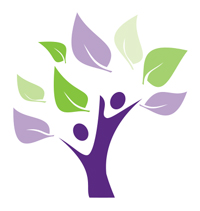 At our May 12, 2018 PMMNG meeting, Jill Farabelli, MSW LCSW, will talk about palliative care.  She will discuss what palliative care is, what resources/services it provides, how it can be beneficial to those facing serious illness.  She will also briefly discuss palliative care resources in the community and how to access this support.   
Jill is a social worker who splits her time at the Hospital of University of Pennsylvania on the inpatient palliative care team and also works in the Palliative and Supportive Oncology Outpatient Clinic located in the Abramson Cancer Center where she provides emotional support and counseling for individuals and families facing serious illness.
The slides that Jill and co-speaker Anessa Foxwell presented are attached below. Also Anessa and Jill provided a worksheet for beginning discussinos about end-of-life care, which is also attached. And here are a couple of websites that they recommend:
https://www.ourcarewishes.org/
https://theconversationproject.org/