January 2018 Meeting: "Advocacy and Black Swan Initiative"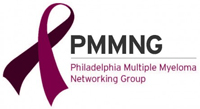 Our January meeting will feature two speakers from the International Myeloma Foundation. 
Ray Wezik, Director, Public Policy and Advocacy, will talk about "Advocacy and You." The objectives of his talk are:

 *   What is advocacy?
 *   What is my role?
 *   Learn the basics of how government works; including how laws and policy are made
 *   What are the IMF's legislative priorities?
 *   How does advocacy impact those legislative priorities?
 *   Develop basic skills for effective advocacy
Ray's slides are available as an attachment below.
And Ray recommended this link for a video describing how a bill becomes a law.
Robin Tuohy, Senior Director Support Groups, will update us on Black Swan, the IMF's effort to find a cure for multiple myeloma. Recent efforts in the Black Swan initiative have included:
MRD testing - development of a "very sensitive, reliable, standardized, and affordable test" for minimal residual disease in multiple myekloma
iStopMM® - "first large-scale screening study aimed at preventing myeloma before it develops," being trialed in Iceland
The ASCENT trial - "us[ing] a combination of carfilzomib + lenalidomide + dexamethasone + daratumumab with/without stem cell transplant in an attempt to cure patients with high-risk smoldering multiple myeloma (SMM)."
NOTE: Robin's talk was postponed until September.