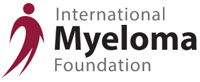 What: In-person conference 
When: Friday October 12, 2018 - Saturday October 13, 2018
Where: Sofitel,120 South 17th Street, Philadelphia, PA 19103
More Info

Last year our virtual race was so successful because of YOU! We were able to fund a Brian D. Novis Research Grant and we are so proud to be a part of the cure for multiple myeloma. We WELCOME you back so that we can do the same this year.