What: Webcast
When: Wednesday August 15, 2018 1:00-2:00 PM
Where: Web
View Slides   View Video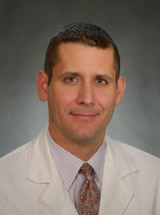 The speaker for our June 8, 2019 meeting will be Adam Cohen, MD, Penn Medicine. Dr. Cohen will give us an overview of immunotherapy and its role in the treatment of multiple myeloma. As you probably know, there has been tremendous progress recently in the use immunotherapy to treat many forms of cancer, including multiple myeloma.