OncoLink has started an online survey to learn about practical effects the covid-19 pandemic has had on cancer patients. Our Christina Bach is one of the leaders in this survey effort.
How have things changed for cancer patients, survivors, and their caregivers during this time?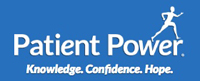 What: Webinar
When: Wednesday April 29, 2020 3:00 PM ET
Where: Web
More Information

Myeloma Crowd and HealthTree have opened a COVID-19 Myeloma Patient Study. It is a series of questions that have been created by the Myeloma Crowd Multiple Myeloma Research Review Board. These myeloma experts and the Myeloma Crowd want to know how COVID-19 is affecting myeloma patients.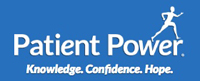 What: Webcast 
When: Thursday, May 14, 2020 2:30 PM ET
Where: Web
More Information