June 2021 Meeting: Open Discussion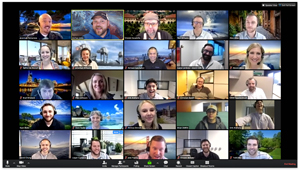 The PMMNG will hold its monthly meeting via Zoom on Saturday, June 12, 2021 from 1:30 – 3:00 PM EDT.  We will have an open discussion of topics that are on our minds.  All members will receive a meeting invite via email.  If you are new to the group, contact either Maddie Hunter ([email protected]) or Marilyn Alexander ([email protected]) to receive the meeting link.  Questions submitted ahead of time will be those we focus on first. Send questions to: pmmng1@gmail.com.
As a part of this month's meeting, we will include an African American breakout group to discuss experiences with multiple myeloma, including how to deal with a diagnosis, financial considerations, and treatment options.
The Breakout Group Facilitator/Leader will be Dawn Rochester, Pharm.D.  Dawn is a member of PMMNG and its Diversity Outreach Committee.  As the daughter of an African American myeloma patient, and a practicing healthcare professional, Dawn is uniquely qualified to help shape the group discussion. Dawn is currently a CVS Pharmacy Manager, having received her Doctor of Pharmacy degree from University of the Sciences in Philadelphia.