July 2021 Meeting: Interpreting Lab Results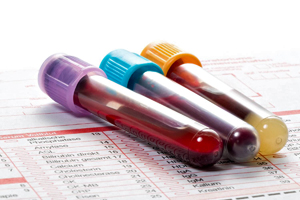 The next PMMNG monthly meeting on Saturday, July 10th, from 1:30 PM to 3 PM.  This meeting has two goals:  to respond to some who are asking about support in interpreting lab results and to continue our attempts to grow our personal connections within the group.
We are fortunate to have Colleen Erb as one of our member specialists who, as a myeloma nurse practitioner, has many years of experience working with patients to understand the results of their varied test results.  During this July meeting, Colleen will help to simplify our understanding of the various markers that are contained in our reports and help guide us in tracking our own myeloma journeys.
Colleen is currently an Oncology Nurse Practitioner with the National Comprehensive Cancer Network (NCCN).  Previously, Colleen was an oncology nurse practitioner with Penn Medicine and Fox Chase Cancer Center,  specializing in the treatment and care of hematology/oncology patients.  With her long experience with myeloma patients, Colleen is well versed in the questions that we patients have regarding our lab reports.
If you are interested in attending this upcoming PMMNG meeting and are not a current member of the group, contact Maddie Hunter for the Zoom link.  Maddie can be reached at [email protected] or 732-261-3929 (cell).
Note: Colleen's slides are attached below and the Zoom recording of Colleen's presentation can be accessed here.