November 2017 Meeting: "Insurance Essentials for Navigating Open Enrollment"
Note: Christina's presentation slides are now available as attachments below. Her presentation needed to be broken into two files due to website limitations.
We are now into the open enrollment period for 2018 healrthcare insurance coverage via Medicare (Oct 15-Dec 7th) and ACA (Nov. 1-Dec.15).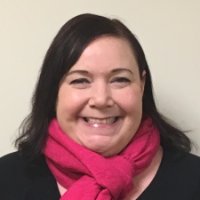 For our November 2017 meeting program, Christina Bach will present essential information to help those of us who will be enrolling for 2018 navigate the complexities of these two systems. In addition, she will be happy to answer attendees' questions about many other aspects of healthcare insurance.
Christina is a licensed clinical social worker and certified oncology social worker. She received her Masters degrees in Social Work and Bioethics from the University of Pennsylvania. She has worked for Penn Medicine for nearly 20 years in many different capacities: from an inpatient social worker on the medicine and HIV services, to an inpatient Oncology Social Worker, to an outpatient Oncology Social Worker at the Abramson Cancer Center.  She is now working with OncoLink, the web's first cancer resources, where she serves as an educational content specialist and psychosocial content editor. She is also an adjunct faculty member of the University of Pennsylvania School of Social Policy and Practice where she serves as a field liaison and teaches bioethics for social workers.

Christina is dedicated to education, engagement and empower of cancer patients and their caregivers. Her areas of interest include health insurance and financial distress, cancer survivorship, cancer related distress, medical ethics, and animal assisted therapy. She volunteers regularly with her therapy beagle, Linus. In her spare time, Christina loves to travel, take photos, and knit.
 
Educational Content Specialist and Psychosocial Content Editor, OncoLink
www.oncolink.org

Field Liaison
University of Pennsylvania School of Social Policy and Practice
---
---