March 2021 PMMNG Meeting - Patient - Caregiver Split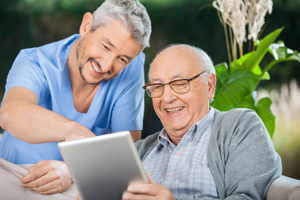 On Saturday March 13th, we will hold our regular monthly meeting.  This meeting will be a patient-caregiver split meeting. It is our practice once or twice a year to allow each of these groups to have a separate discussion, hence the term "split".  We recognize that this type of meeting is so important to our physical and mental health to have the space to share sometimes very confidential feelings without worrying or surprising each other.
Ideally, these discussions would be held in separate physical spaces.  Now, we must rely on ZOOM to come together.
Here is how it will work for our March 13th meeting.
1:30 – 2:30 PM Patients will meet on Zoom
2:30 – 2:45 PM Break
2:45 – 3:30 PM Caregivers will meet on Zoom
All members will receive the Zoom link in an email message.  For new members, contact either Maddie Hunter at [email protected] or Marilyn Alexander at [email protected] to arrange for the Zoom link.
We look forward to seeing you on Zoom!