March 2022 PMMNG Meeting: Patient - Caregiver Split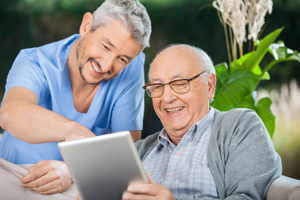 Our March 12th monthly meeting will be a patient-caregiver split meeting.  This meeting will actually be held as two separate meetings, one after the other.  The first meeting will be for patients and the second will be for caregivers.  The same Zoom link will be used for both meetings.  The times for each of these meetings will be as follows:
1:30 - 2:30 PM - Patients will meet using the Zoom link
2:30 - 2:45 - Break.  Patients will leave and Caregivers will join using the same link.  
2:45 - 3:30 PM - Caregivers will meet
Patients and caregivers are encouraged to join via your computers/laptops/phones in such a way as to maintain confidentiality of the discussion.  Think about going into a different room, a different floor, taking a walk etc. when your partner's session is being held.
All members will receive the Zoom link in an email message.  For new members, contact either Maddie Hunter at [email protected] or Marilyn Alexander at [email protected] to arrange for the Zoom link.
We look forward to seeing you on Zoom!