September 2023 PMMNG Meeting: "Healthy Living with Myeloma…it's More than Fruits and Vegetables"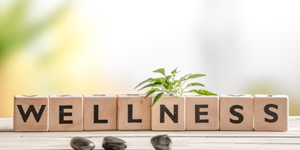 The Philadelphia Multiple Myeloma Networking Group (PMMNG) will hold its next regular monthly meeting on Saturday, September 9, 2023 from 1:30 – 3:00 PM EDT. Christina Bach, MBE, LCSW, OSW-C, FAOSW, and Carolyn Vachani, MSN, RN, will present information about the importance of striving toward an overall healthy lifestyle, not just dealing with the ups and downs of multiple myeloma treatment. They will discuss caring for your whole self, preventing injury, and prioritizing overall wellness.
Christina Bach is a licensed clinical social worker and board certified oncology social worker. She is the psychosocial oncology content editor at OncoLink.org, the web's first cancer resource. She has over 20 years of experience working with people with cancer and their families and is also the social work facilitator of the Philadelphia Multiple Myeloma Networking Group. She is interested in financial toxicity, life after cancer, educating social work students, and animal assisted interventions. She volunteers regularly with her certified therapy dogs, Linus, Huckleberry and Eugene (in-training). In her spare time she enjoys knitting, cooking, binge watching great shows and traveling to Cape Cod to spend time with family.
Carolyn Vachani is an oncology advanced practice nurse and the Innovation Director at OncoLink. She has worked in many areas of oncology including BMT, clinical research, radiation therapy, and staff development. She serves as the project leader in the development and maintenance of the OncoLife Survivorship Care Plan and has a strong interest in oncology survivorship care. She enjoys discussing just about any cancer topic, as well as gardening, cooking, and, of course, her sons.
This meeting will also include our usual small group breakout sessions.  Please bring any questions you may have about your journey with myeloma.  As always, patients and care partners are welcome to attend. 
All PMMNG members will receive a meeting invitation via email.  If you are new to the group, contact [email protected] to receive the meeting link. 
We look forward to seeing you on Zoom!