November 2020 PMMNG Meeting: Annual Health Insurance Navigation Session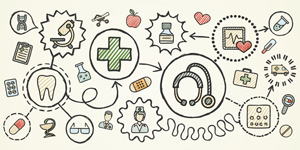 Our next monthly PMMNG meeting will be Saturday November 14, 2020 from 1:30-3:00 PM ET. Due to the coronavirus pandemic, this meeting with be conducted by Zoom. Our speaker will be the ever-popular Christina Bach, who will help us navigate through the healthcare insurance maze.
Open enrollment for healthcare insurance plans is here! Do you have questions about navigating your health insurance coverage and your options during the open enrollment period for Medicare and the Affordable Care Act? Do you have questions about the potential impact of the Supreme Court hearing the case that could potentially overturn the ACA? Are you wondering how to maximize your coverage, and get financial assistance? This interactive session will unpack the unknowns and empower you to make educated decisions about your health insurance coverage. We will explore tools available to help you understand your coverage and potential out of pocket expenses as well as how to talk to you healthcare providers about your financial and insurance concerns.
Christina wears many hats. She is an Instructor and Field Liaison at the University of Pennsylvania School of Social Policy and Practice. She is the Psychosocial Content Editor, for Oncolink.org. She is a Financial Navigation Specialist with the Cancer Support Community Helpline. And she volunteers in healthcare settings and libraries with her registered therapy dog, Linus.
All PMMNG members will receive a meeting invite via email.  If you are new to the group, contact either Maddie Hunter ([email protected]) or Marilyn Alexander ([email protected]) to receive the meeting link. 
We look forward to seeing you on Zoom!
Update: Christina's slides are attached below. And here is the video of Christina's talk from the meeting: